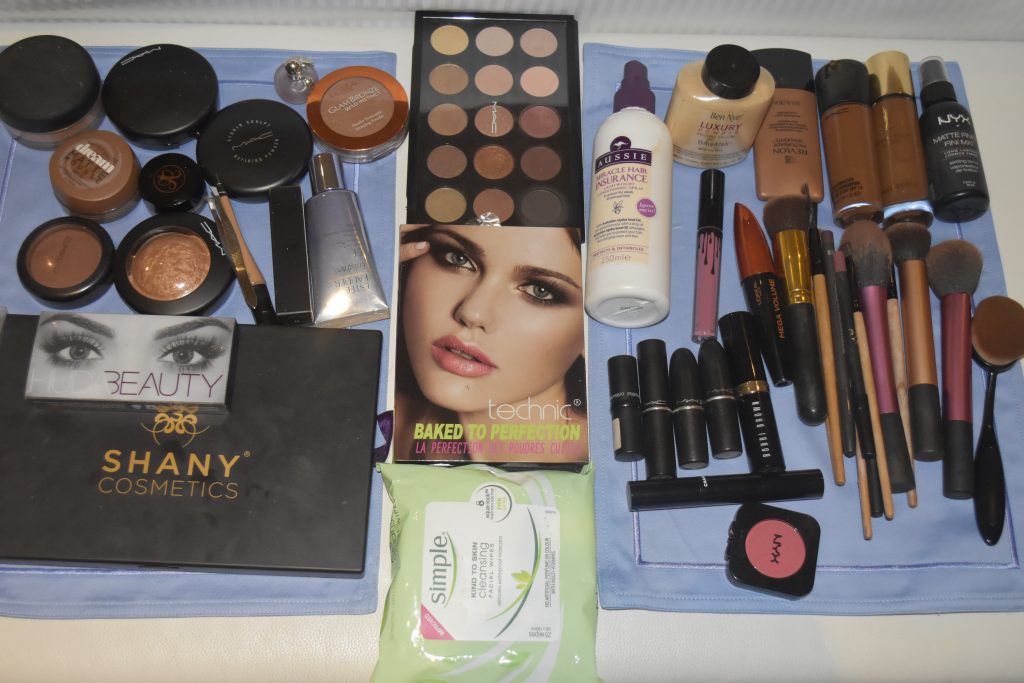 Travel Essentials - What To Pack
Travel time is here ! It's almost Christmas, and a lot of you will be travelling soon to a beautiful holiday destination for Christmas. Some will be visiting friends and families, and others who simply just want to escape the cold weather in the UK will probably be jet setting to a warm country. Whatever the case, I wanted to share some travel packing tips with you guys.
For me, packing is one of the fun parts of travel, but it is also something that stresses a lot of people out. Over the years as a stylist whose job is to sort out clients travel clothes, I have gotten better with packing, and of course I'm a frequent traveller too. I eventually created my own detailed packing list. There are some travel essentials you can't do without. If you're like me, you would want to have all that you need when you travel and will not have the need to go looking for a mall to buy your travel essentials the moment you get to your destination. Wouldn't it be great to lie on your hotel bed and sleep off the jet lag, instead of looking for where to buy the stuff you forgot to travel with? It certainly would! Some of my travel must haves are :-
MAKEUP : I like to pack my makeup must haves in my hand luggage for a quick touch up when I touch down the airplane, and leave my full sized beauty products in my checked luggage. When you are packing, be mindful that your liquid beauty products are the TSA-friendly size of 3.4 ounces or smaller. And, to help speed up the dreaded security check, consolidate your liquids into a clear plastic bag before leaving home. Packing list: Eye liner, mascara, hair bands, hair brush, tooth brush, tooth paste, foundation, makeup sponge/applicator, powder, blush, tissues, nail file, Q-tips, eye shadow, hand sanitizer, chap stick, prescriptions, over-the-counter medicines, face wash, Band-Aids, deodorant, shampoo and conditioner are all a must have depending on how long your trip is for.
ACCESSORIES : Accessories are a travel must haves. Match your bags and shoes with the outfits you have picked out to wear and you can never go wrong. What I do usually is, I take one black shoes, one nude shoes, one coloured shoes, one flat shoes, my trainers for the gym, and a rug slippers. These shoes are then matched with one or two bags. Then you're good to go. Jewelleries and other bits and pieces can be packed after you have first packed your shoes and bags, because then it will be easier to colour coordinate the rest of your accessories.
HEALTHY SNACK AND TEAS: If you know me, you would very well know that I love to take my bootea everywhere I go especially while on holiday, because I think this is when you actually need it. The benefits of taking healthy teas when you travel is that it helps cleans your digestive system off the junk you consume on a daily basis while on holiday. Some people might say but we're on holiday, what's the point? When packing up for your travel put a healthy snack and detox tea in your suitcase. If you haven't done this before it's worth giving a try , and be rest assured that you will come back thanking me. This way you won't pile up a lot of "holiday weight" as it's usually called. Also since your body is already used to you eating healthy, it won't go into a shock when you don't. Because you're still feeding it with what's it's used to even while eating junks as apart of your holiday fun. Your vitamins are also a must have. TOILETRIES: Toiletries are very important to take with you while you travel. While some people wouldn't mind using hotel bath soaps, shampoos, and towels, I very much love to take mine and of course use mine. I do not like to share my toiletries with anyone, neither do I like to use hotel towels. This may sound funny, but I do prefer to take my stuff depending on where am going or who am visiting. These are my four very essential things to travel with. Your thoughts? Love, Ivy Ekong