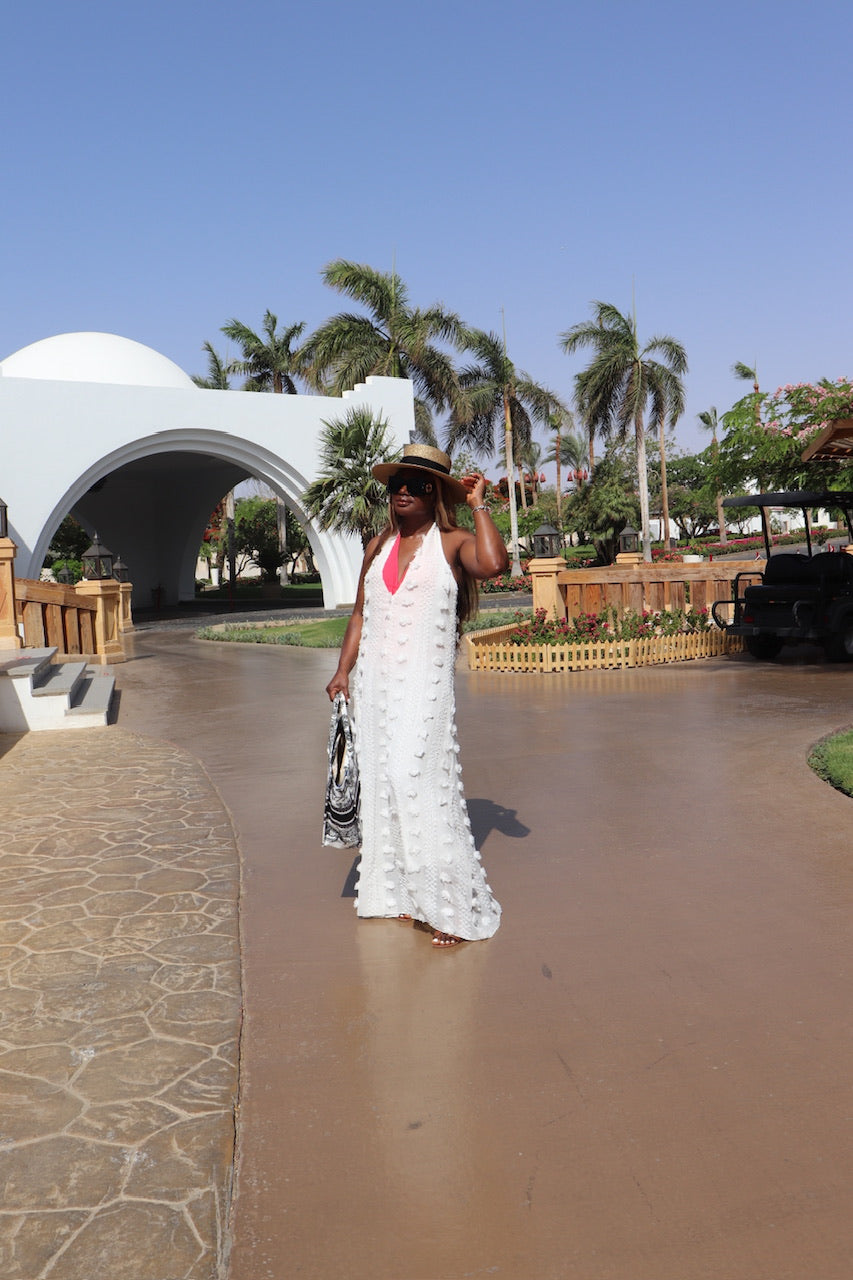 Exploring Egypt: A Luxurious Escape to Sharm El Sheikh
Exploring Egypt: A Luxurious Escape to Sharm El Sheikh
I am still enchanted by the magical land of Egypt. From its ancient wonders to its breath-taking landscapes, Egypt offers a truly mesmerizing experience for all travellers. On my recent trip to Egypt, I stayed in the stunning coastal city of Sharm El Sheikh where I made unforgettable memories as I witnessed the enchanting attractions surrounding the renowned Royal Savoy Hotel.
I want to share with you the incredible tourist attractions, luxurious accommodations, and remarkable landscapes that makes Egypt a must-visit destination on your bucket-list!
Firstly, I have to mention the allure of Sharm El Sheikh as a whole. Sharm El Sheikh is a picturesque paradise, best known for its immaculate beaches, crystal-clear waters, and vibrant coral reefs. With its stunning natural beauty and warm climate, you can enjoy the beach and sun whilst taking in your idyllic surroundings.
During my stay, I had the pleasure of staying at the luxurious Royal Savoy Hotel. This five-star resort is unlike any other, with its magnificent accommodations of spacious suites and private balconies, immaculate service and range of grand facilities, the Royal Savoy Hotel really was the reason our stay was as perfect as it was. I could indulgent and relax as I soaked in my glorious surroundings without a care in the world. I must say that, the night life in this beautiful city is so surreal. I quickly learned that their day begins at night. The streets, restaurants , shopping malls, just to mention a few are usually packed full with people at night. 

When writing about Sharm El Sheikh, it would be crazy not to mention its underwater paradise. With the Red Sea just on the doorstep, you can experience the magic of its waters by embarking on a snorkelling adventure. Or if you prefer to stay above water, there are many other options to witness Egypt's extensive marine life. You can visit Ras Mohammed National Park and Tiran Island, where you can spend the day marvelling at the colourful fish, turtles and even dolphins.
If, like me, when you're on holiday you like to delve into the history of your destination, a visit to St Catherine's Monastery is a must. You can travel back in time with this excursion asexplore ancient architecture, religious artifacts and even the famous Burning Bush; where it is said Moses received the Ten Commandments. It is one of the oldest working Christian monasteries in the world and is a UNESCO World Heritage Site, so it a must-visit for all those history buffs out there.
If you get bored of crystal-clear waters or just fancy a little of bit adventure, you can escape the coastal scenery for a day and go off on a thrilling desert safari adventure or a boat cruise. There are many 4x4 excursions offered where you can give yourself a rush of adrenaline with dune bashing. After this exhilarating day, you can breathe a breath of fresh air at the end as you marvel at the hues of orange and pink of the sunset and enjoy a traditional Bedouin dinner. You may even be treated to the sight of some mesmerizing cultural performances such as belly dancing and fire shows.
Of course, whilst you're on holiday you need to do some shopping and maybe even treat yourself to a couple of souvenirs, so I would suggest a visit to Naama +Bay. Situated in the heart of Sharm El Sheikh with stunning views of the Red Sea, Naama Bay is a thrilling hub of entertainment, dining and shopping. This lively promenade is the perfect evening activity where you can get dressed up, have some drinks, eat some delicious food and browse through all the colourful shops where you can find treasures of traditional Egyptian jewellery and crafts.    
Also, right outside our hotel (Savoy Hotel)  is Soho Square, with lots of shops, restaurants and site seeing. We took lots of strolls there to enjoy some shopping and night life. 
My trip to Egypt was a trip of a lifetime, filled with natural wonders, stunning landscapes, cultural treasures and moments of relaxation. Sharm El Sheikh is a timeless destination that will leave you with an everlasting love for the country.
More photos and reels of my trip is available on my instagram @ivyekong