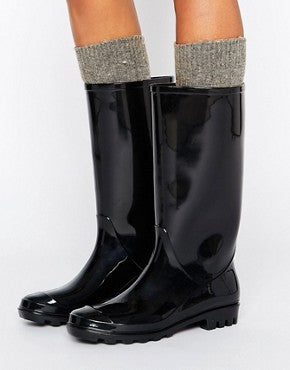 WELLIES UNDER £100 FOR FALL/WINTER
Wellies are never out of style. They always make a come back at this time of the year. It's the best time of the year to invest in some winter pieces and a great cost effective winter welly's is not an exception. Since we are approaching the rainy season I wanted to share some boots that can weather the rainy season without breaking the bank. If you want to splurge, these Hunter Wellies cost £85 at very . 
Here are even more affordable options.
V BY VERY boots for £22  here These gorgeous wellies all under £50-£60 at asos