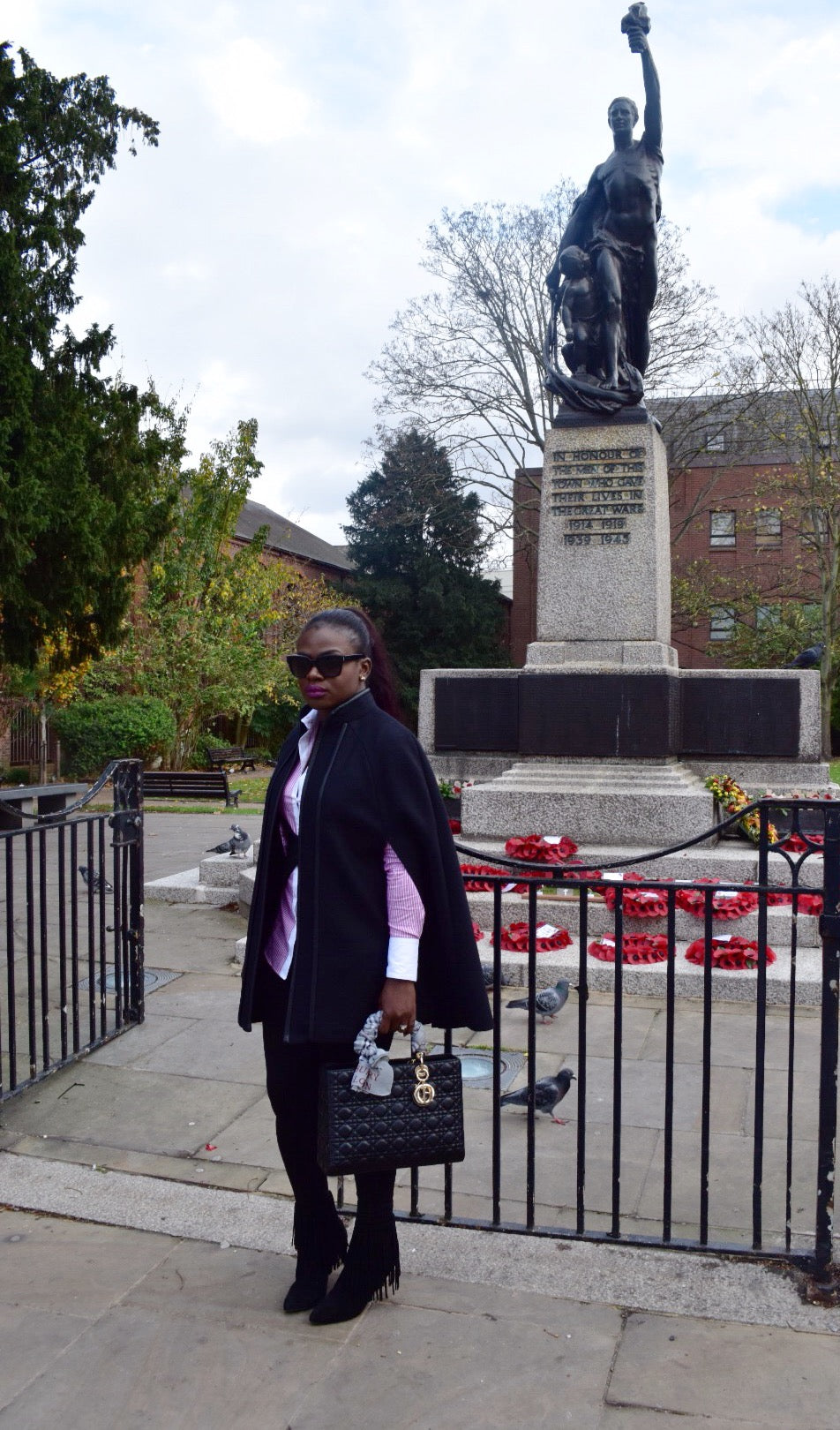 The Cape Coat for Winter Layering
One of the best things about winter for me is the ability to layer my clothes. I love the look of multiple layers and there's no doubting that feeling warm is an added benefit! One of the trendiest new items I have discovered this year is the cape coat for winter layering

 
There's plenty of reasons why the cape coat is my new favourite for winter layering. One of the top reasons is the variation of styles that are available. Whether you are looking for something casual to go with jeans or a dressy version to go with a party dress, there is the perfect cape coat for the occasion. From high street stories such as 

Zara

 and 

TopShop

 to big name designers, everyone is opting for this style of coat for their layering looks this winter and this variety means it is an easy trend to find a perfect match for your own style. 
 So you have this short length, beautiful dress that is desperate to be used in layering? If you want a cropped length style then look no further than the Zara Cape. This is a chic, black cape that has a shorter length than average. With slits in either side it is also easy to wear and keep a clutch bag to hand. It has a simple two button fastening that allows plenty of movement. These shorter length coats also work excellently with a form-fitting blouse that can complement or contrast the colour. It can also work with the skinny jeans and ankle boots look for a slightly casual version. 
 Checks are a big trend for the autumn and winter period so going for a cape coat with these patterns is doubling up on top styles. Checks may sound a little bright for some but opt for subtle shades that complement the dress beneath or pair it with a plain black dress for a classic look. 
 If you like to add a little retro into your style, then there are cape coats that are straight out of the 1960s. With their mid-arm length cape layering over normal sleeves and slender shaped body area, these coats combine perfectly with a knee length dress or skirt and smart heels. There are some really bright colours available such as a strong orange shade that will often show up in black fashion in London. For fans of the fringe and tassel look, check out the Mango Leather Look Fringe Cape from ASOS. This fun cape coat comes in a tan shade that works perfectly with black, brown or even navy and has an all over fringing. It has an open front to allow what you are wearing beneath to show through and it also has armholes for holding a bag easily.

 
 

 From smart and serious to Boho styled, funky and fun, the cape coat comes in all categories. No matter what your style, there is a perfect companion for it with these coats and makes those winter layering styles complete. Love Ivy