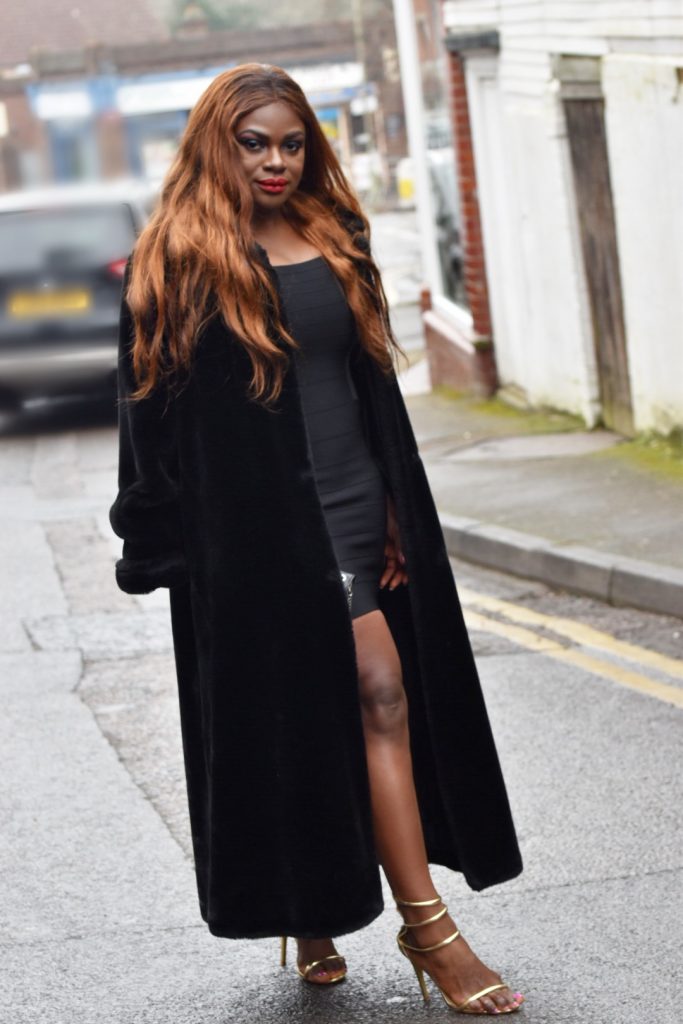 Style Your Wellbeing – Empowering Women
It's been a while since I did a topic that empowers us women. I know that my style empowers most of you already, but topics such as this affects us in our daily lifestyle. Like I said in one of my previous post, this blog is not only a fashion blog, but also a place where women can find daily motivation and empowerment. The fashion industry these days is sort of overwhelming, and for some people especially those who are introverted they may feel out of place sometimes. People like myself, other creatives and imaginative people use style as a form of distinction.
What about people who style and glamour is a new interest for them? Or you already have a sense of style, but do not necessarily know how to express or show it because you're either working in an environment that doesn't relate with your sense of style, or your day to day reality doesn't convey to that sense of style and doesn't permit you to be fabulous. Whatever the situation, I encourage you to find a way to shine on. There is something about your outward look that reflects on your inward being as well. I know that many times people tend to say, that when you dress fabulously or apply too much makeup then you're vain. My darlings, this is not the case at all, and never live life based on what anyone says. If you look good on the outside, you will feel good on the inside as well. It will also reflect on those around you. So, my loves, today I encourage you to find a way to incorporate some beauty, glamour, elegance or style in your everyday life, especially if it makes you feel wonderful! And I bet it will!
As a wife, a mother, a sister, a friend, a daughter,the list goes on... I have a lot of people who look up to me, especially my two girls. I want them to remember mum as a woman who wasn't afraid to shine, a goal getter, a woman who dressed for success, and most of all I want to leave a legacy for my two girls. I'm learning daily how to balance these numerous roles. I would admit like every other woman out there that some days are better than others, but it's a beautiful challenge to have. The challenges of being and doing better every day for these loved ones ultimately brings so much fulfillment. How we each define balance is as unique as our individual identity. Even if you're not a mum or wife, you may devote your time to work, family and friends, it doesn't really matter. What we must do is find some time for ourselves. I know a sweet beautiful lady who spend all her time looking after her family, and work that she has no time to even have her hair done, or iron her clothes. This is not the example we want to set for our children. Yes, they need us; but they need us sane, they need us fabulous, they need us to teach them how to dress for success, they need to see that we're confident, and bold, ready to take on the world. We cannot teach our children any of these if we as women lack it ourselves.
Socially, I believe many women share my belief, as witnessed in today's changing culture of more women openly choosing a life that blends traditional family roles. Today, as women I encourage us to practice the art of striking a balance between home, occupation, and lifestyle. Creating a balance ultimately brings genuine happiness and self-awareness. The goal is never to be perfect, but to be present, realizing that there are some lifestyle changes and improvements to be made as you go through life. Such as, putting your wellbeing both physical and mental as a priority, telling yourself that I can do it. I will try that outfit I have always wanted to try, I will go get my hair cut, and nails done, I will radiate both in the inside and on the outside, my style needs to be updated, I will work on my weight if I need to, etc. As long as I keep that as my central agenda, I may make mistakes, but I never fail. No matter how busy you may be, make the investment, try something new. People will start to notice your shine. Then, you would have ''styled your wellbeing'' My outfit details: find a similar coat here - here Stay fabulous ! Love Ivy Ekong