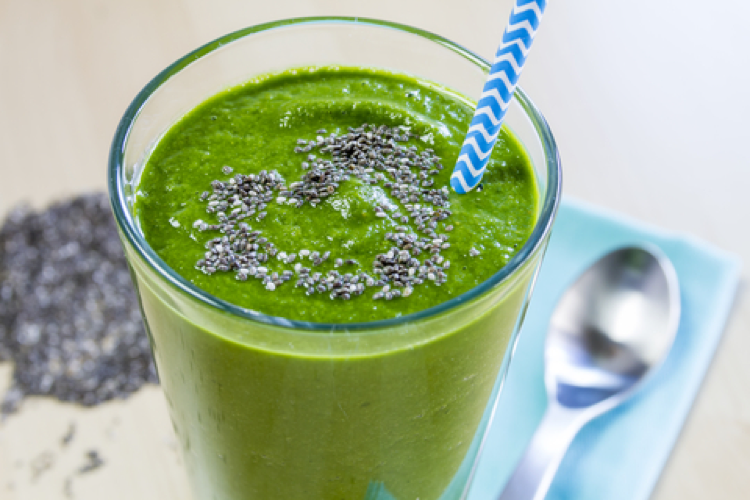 GREENS + SALADS: BENEFITS TO OUR SKIN, HAIR, AND DIGESTIVE SYSTEM
Greens are your one sure way to a heathy lifestyle.  As you all know I am highly interested in fitness, nutrition and making sure I maintain a balanced diet and lifestyle.One of the ways I achieve this is by drinking loads of greens.  I'll be sharing with you some of my top tips on how I manage to keep a healthy lifestyle and how to introduce more greens to your day to day life with simple recipe's and on-the-go snack ideas. By doing so you are guaranteed to see how this can benefit your skin, hair and also improve your digestive system, leading to a boost of your immune system, helping to fight off diseases. The importance of clean eating can often be overlooked, however it is key to retaining healthy looking skin and hair. Green foods such as spinach and broccoli are considered super foods due to the fact they contain high amount of antioxidants, along with plenty of vital vitamins such as A, C and E. Salad and greens are packed with important nutrients such as iron; deficiency of such can lead to hair loss and anaemia. Another important nutrient is Zinc, which is found in green foods such as spinach, peas and kale. This helps to make your skin glow and works as a healing agent for your body. Check out DetoxDIY's glowing skin salad here with easy to follow recipe and instructions, one of my personal nutritious favourites and high in vitamin C and E, supporting natural detoxification and glowing skin.
http://detoxdiy.com/glowing-skin-salad Maintaining a healthy digestive system provides many benefits such as; increased metabolism, reduced cholesterol, healthier weight-loss, increased energy and stamina along with many others. Having an accurate meal plan also helps to organize your life and provide a balanced lifestyle, be adventurous and buy cook books or find new recipes online for nutritious, beneficial green packed meal ideas. Meal times are extremely important, we all know we should be eating 3 meals a day, but not many people are aware of the importance of keeping a good routine and sticking to daily meal times. Breakfast is vital, although many of us skip the first meal of the day it is considered the most important, opt for a light dinner and heavy breakfast to get you started for the day ahead. Smoothies are a great between-meal nutritious snack, I wouldn't recommend replacing meals with them however you can cram your whole 5 a day into one along with other nutritious goods. I would highly recommend blending nuts such as pistachios, almonds and cashews and adding a few table spoons to each of your smoothies to increase your iron intake. You can also blend seeds such as sunflower, pumpkin and chia to absorb healthy fats and special nutrients in order to support collagen production.
 https://smoothiesmuller.nl/groene-smoothie-spinazie/ Smoothies and juice bars are the latest trend for clean eating on-the-go, and are a great substitute to grabbing a quick coffee. Green tea is also a great alternative as it has many beneficial qualities, it is also known to make hair shiny, no need to waste the teabags after use as you can rest them on your eyelids whilst doing a facemask or relaxing in the bath to treat dark under eye circles. You can also remove the green tea from the bags and add honey and lemon juice to create a facemask to nourish skin and reduce signs of aging, the tea works as an antioxidant. Let kale be your best friend! Probably an ingredient found in the countless smoothies you've already consumed. It is the vitamin K inside the kale which helps to reduce those annoying dark under eye circles, and generally tightens skin, great as an anti-wrinkle agent. For a nutritious, beneficial green smoothie you can simply blend kale with apple, banana and celery for a tasty on-the-go hunger-buster. When food shopping for your salads and greens, try to opt for organic naturally grown products over conventionally grown ones. You should always wash your fruit and veg before consuming them as this prevents exposure to pesticides. Another green which should be considered; sprouts! Although they're known for not being many people's favourite at the dinner table, they contain 100 times more enzymes than any other raw fruit; it can help to boost the rate of chemical reactions within the body, leading to increased metabolism. It is great for keeping the flow of your digestive system healthy which is incredibly important to maintain a healthy body. Treat your body well and it will repay you, we only have the skin were in, why shouldn't we look after it? I hope you've all been inspired to consider your diet and maybe add a little more salad and greens. I'd love for you to share with me any tasty recipes you've found and tried, keep updated with my blog to discover more health and lifestyle tips! As usual here are some of my recommended post to have a look at here  and here  I wish you all a lovely week and thank you for reading. Love, Ivy