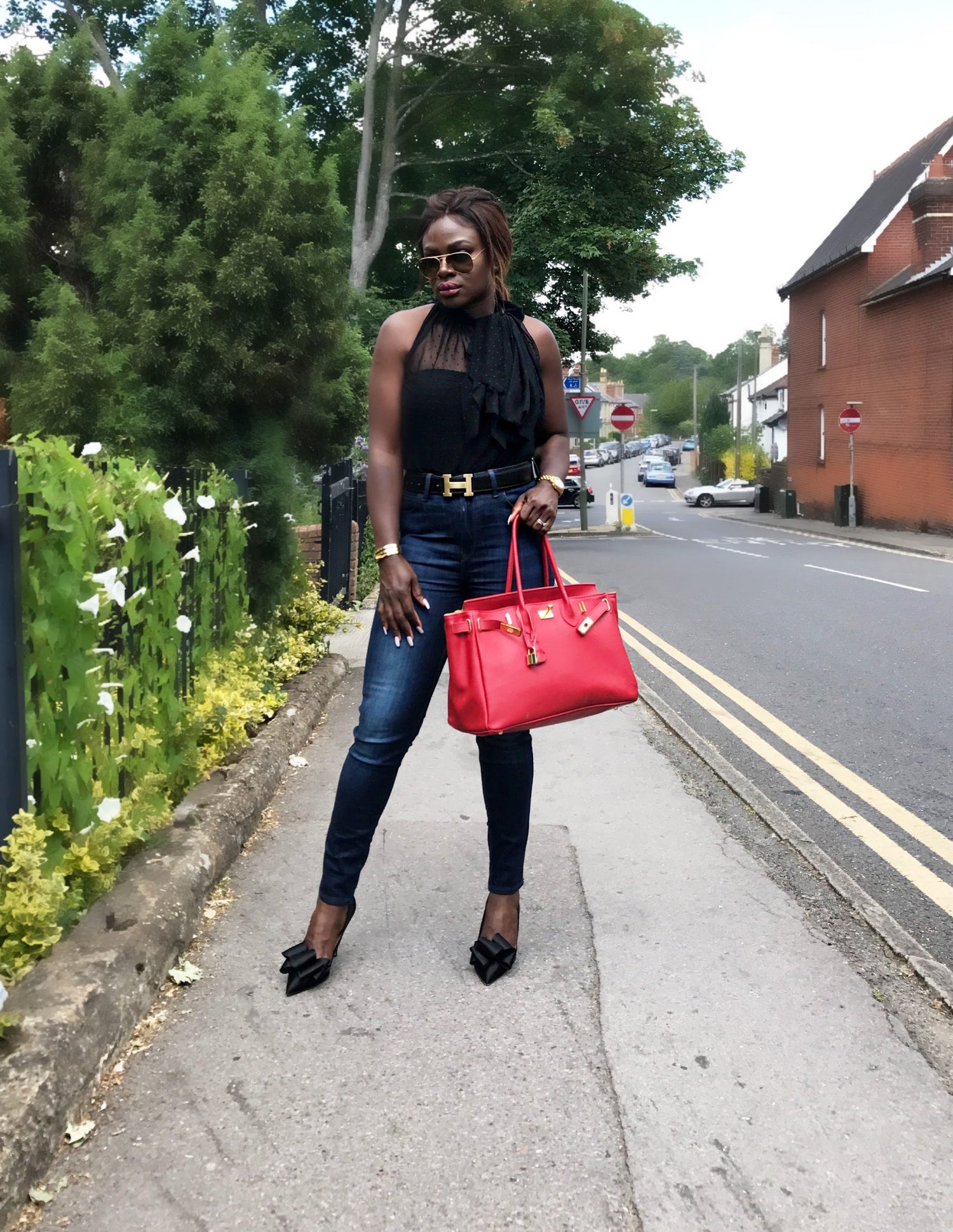 DUBAI Travel Guide - Where To Stay, Where To Shop, Where To Visit
As you all know, my favourite place to go for winter sun is Dubai, it is also a great place for a summer holiday, if you can cope with the heat! I love everything about Dubai, it is well-known for luxury shopping, ultra modern architecture and a lively-night life. With some of the tallest buildings in the world and best restaurants known world-wide, Dubai is the perfect place to go for a self-endulgent pamper holiday with plenty of ways to treat yourself.
Many people would consider holiday packing to be their pet-hate, however I love the excitement of putting outfits together and deciding which bikini matches what dress for when I'm strolling down the sunny beach without a care in the world. Holiday shopping is my favourite kind, big sunnies and silky dresses teamed with a floppy hat is what I consider to be one of the most glamorous looks. With Dubai temperatures exceeding 100 degrees in the hottest part of the year, it is traditional to cover certain parts of your body; I would suggest you respect their culture and tradition. To help you I have prepared a list of wardrobe staples and holiday-must haves to help you pack for your summer vacation:
Sunglasses Of course we all pack a pair of sunnies when holidaying to protect our eyes, but of course if you want to consider style; the bigger the better. I love clear frames at the moment and also a cat eye shaped lens for a glam 50's look.
Wedges The perfect holiday shoe, we all like a drink on holiday and the last thing you want is to be seen falling around, wedges are not only a major trend this season but are also the most comfortable and easy-to-walk in form of high heels.
Sarong A sarong is a must have for quickly transitioning from the beach to cafe for a spot of lunch. They can be tied and worn in so many different ways and are look effortlessly beautiful, look for lightweight sheer fabrics to keep you cool but covered.
Sun Cream It may seem obvious but many people think as they do not burn they don't need to use sun cream, however exposing your skin to the sun's rays can cause damage in the long run and also ages your skin.
Portable Phone Charger When in Dubai you will be taking photographs of everything! And also listening to your fave songs when sunbathing, whilst taking family photos the last thing you want is for your phone battery to die.
Sun Hat
There's no need to be squinting in your holiday pics, wear a wide brim hat; the bigger the better. This is guaranteed to give you a super chic look and also a great cover-up for messy beach hair!
Moisturiser The most important thing to consider when in the sun is your skin, warm weather can really dry your skin out, be sure to moisturise every day. This also helps to preserve your tan longer.
Waterproof Mascara When on vacation, it is good to let your skin breathe and try to avoid wearing makeup for beach days. However we all have something we're not willing to let go of when show casing our natural beauty, for me its mascara, I always make sure to pack waterproof mascara. Try my favourite here.
Shopping in Dubai is my favourite place in the world to go; the Dubai Mall is the world's largest, boasting over 1,000 retailers and an Olympic sized ice-rink inside. Dubai shopping festival takes over during January and February, a perfect time to visit for a shopping-spree. Fashion Avenue is the section of the mall dedicated the luxury fashion, with high-end designers such as; Chanel, Lanvin and Gucci. Nearby Level Shoe District is swarmed by luxury brands, including my favourite Christian Louboutin.
Other than shopping, which could be mistaken for Dubai's official sport, there are plenty of other adventures to experience. I would recommend visiting the iconic Burj Khalifa, famous for being the world's tallest building it has 163 floors. You can pay to visit this building along with others to experience the views from above, which I must say are breathtaking as Dubai is such a beautiful city. I would also highly recommend when visiting Dubai you take part in a boat trip along the Dubai Creek; running through the heart of Dubai extending through the Persian Gulf, you will get a tour of the city and amazing views of the astounding architecture. If you're a major foodie like me, you are sure to be impressed by what Dubai has to offer in the way of luxury dining. Amal restaurant is an Indian restaurant located in the Burj Khalifa, with their Michelin Star chefs and a stunning view from the terrace, it is definitely worth a visit. I would also recommend visiting COYA Dubai, a Peruvian restaurant by the coast, and Imperium; luxury fine-dining serving all cuisines located on The Palm Jumeirah. Also Dubai walk has loads of restaurants to choose from. You will surely be spoilt for choice.
I hope I have persuaded you to experience the luxurious and relaxing atmosphere of Dubai, I would love to hear your recommendations of places to visit within the City. As always thanks for reading, I'll post again soon! Love Ivy