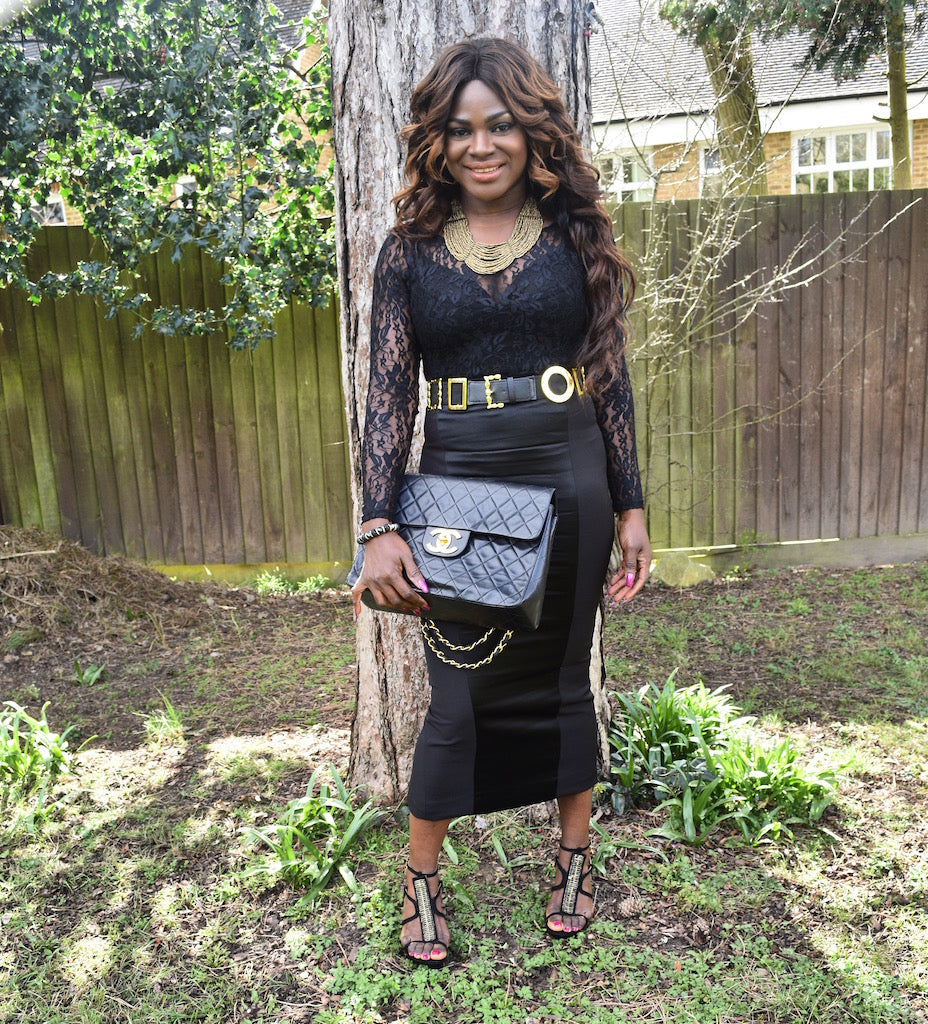 Bodysuit & HOW TO STYLE
It all started with the working woman who wanted to find a shirt that fits properly tucked into pants or a skirt, that still fits well under a jacket while looking very stylish. The bodysuit does just that. But the bodysuit isn't just for the working wardrobe…now, it's hardly for the working wardrobe at all.
You might be asking "how do bodysuits really differ from a normal tucked in shirt?" . First, they're form-fitting. This comes in the clutch when you're wearing one of those cotton/thin material skirts of any length or even high waist leggings with a waist belt to snatch your waist in place. With a normal shirt, (unless it's a crop top), you're always trying to figure out how to hide the bumps and bunches of extra fabric. Bodysuits solve this problem, they're seamless.
Does the return of the early 90s, late 80s bodysuit imply the death of crop tops? Well.. trends are bound to come and go, so let's not hold our breath on either one making it more than a few seasons. It's about style. And how do we even agree on one item being hip or not? If the retail chains are shoving it down our throats, while are we happily digesting? If celebs and fashion bloggers are spotting the look, why must we wear what they wear even when it doesn't suit our style in no way?
Now where were we! What's great about these is that they come in infinite styles ad designs, and colors, and patterns for absolutely all tastes and occasions. Truth is they are a bit too fitted and maybe pretentious, but at the same time they're pretty basic & subtle. Besides Donna Karan first started the bodysuit rave, Wolford is another one known for their very hugging bodysuits. Then it was only models and artists wearing them on runways, photo-shoots, concerts, shows. They stopped being mainstream until today, when more and more girls are seen wearing bodysuits with shorts or high waisted skirts, skinny jeans or boyfriends jeans. They look effortless, lean, clean, no keep-an-eye-on-your-tucked-in-top problems. Also perfect for office hours bodysuits are great for the above reasons. Short sleeves, long sleeves, turtle necks, paired with 70s style trousers and sharp blazers, they're the subtle yet statement piece of your look.
Bodysuits are for everyone. They're hot, makes you feel sexy, takes your outfit to a new level, and they're just fun! If you don't have any in your closet, you really need to get on it. My bodysuit is from here My skirt is from here Heels here Chanel bag here Waist belt is Chanel. Xoxo Ivy Ekong