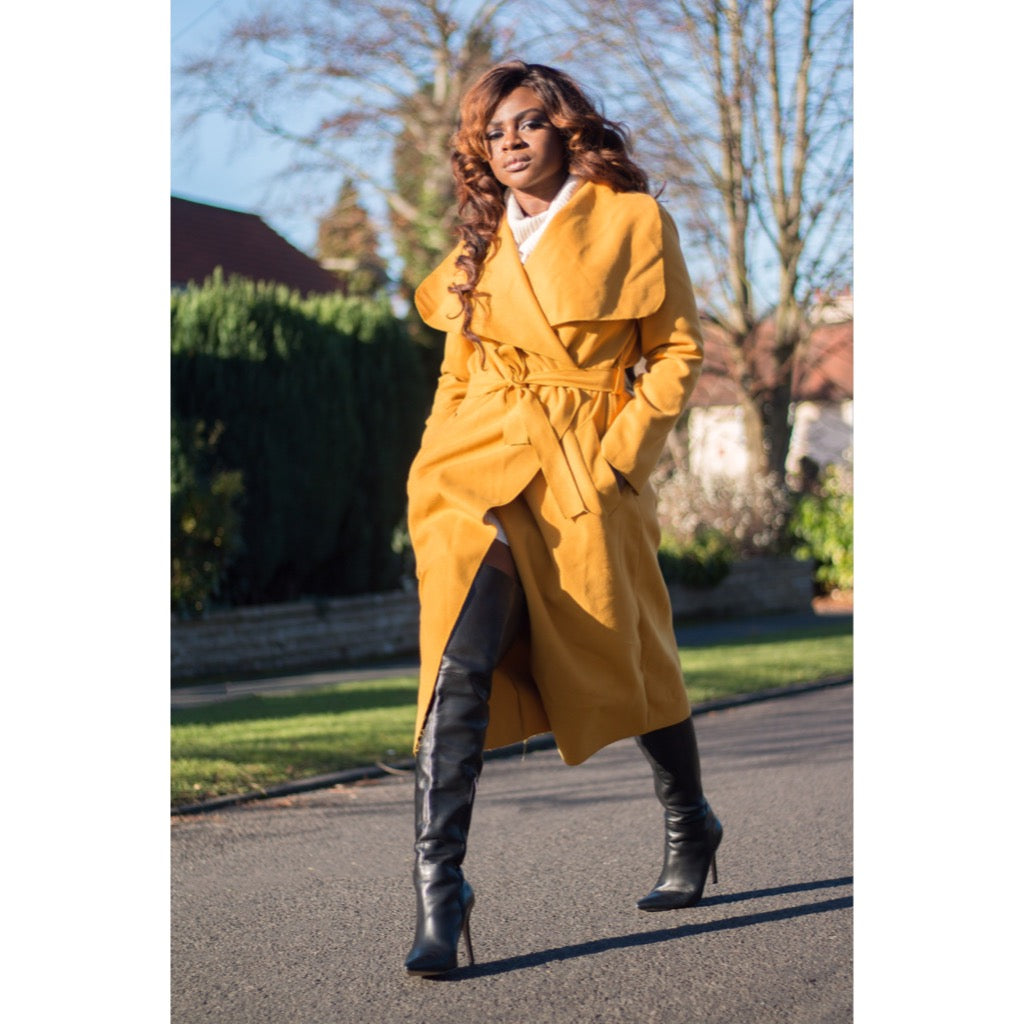 Waterfall Coat And Black Boots In London
Who says you can't wear color in winter! Well certainly that rule doesn't apply to me. Even if there was any such rule, be sure that I will be the first to break it (laugh out loud). Waterfall coats are a style staple this season and I love how very stylish they are. I see a lot of people wearing black coats because the media says in Winter you wear "black", but oh well!
If you have been visiting this blog in a while, am sure you will know my style motto by now. Which is "Fashion has no boundaries or rules". Take fashion and make style out of it,  if you understand what I mean. When I posted this Waterfall coat photo on Instagram this morning, I received a DM from one of my gorgeous fans who said she didn't know you can wear a bold color such as this at this time of the year. My response to her was simply, "wear whatever you want as long as it suits you and your personal style. That includes color.
Waterfall coats are perfect when you don't want to look bulky in coats. Let's be honest, some coats are actually very bulky and can make you look bigger than you usually are. This is why I love Waterfall coats. They are not bulky at all and can be tied around the waist, or you can even trade the belt that came with the coat for any other classic belts to achieve the look you desire.
Also the price is not that bad at all. For less than £35 you will be able to bag yourself one of these waterfall coats. No need to break the Bank for this one. If you're attending any Christmas parties this week, I will definitely recommend you wear a Waterfall coat with your party outfit. I took the train to Waterloo station in this coat and received so many compliments from strangers. So this Misspap  Waterfall coat will make a good Christmas present for her don't you think?