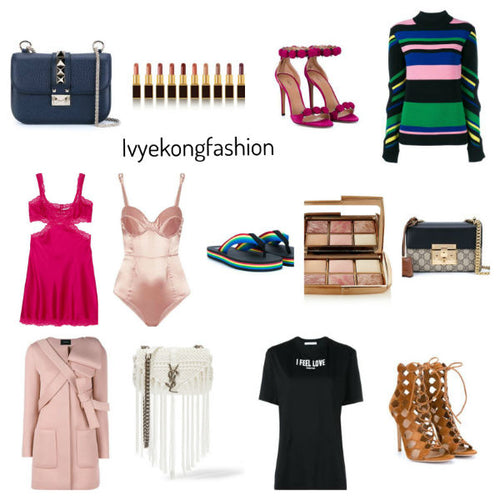 Valentine's Day Gift Edit For Him and Her
Valentine's Day is just around the corner for all the love birds out there. Often, my husband would say "Valentine Day is everyday for us". Does anyone agree with that? Even though we are both caring and loving towards each other on a normal day, I still think that there is something special about February 14th that's worth celebrating. Especially for us women, we love to be pampered, showered with gifts and all the good things of life, while the men rather dive into business and make more money. Yes we are both different as human beings, the obvious thing we have in common as men and women is Love. So let's show each other more love than we have ever done this Valentine's Day. Let's also use this Valentine's Day as a medium of sober reflection to correct the things we didn't do right in the past or the past year and to look ahead for a better future with our loved ones.
Here is my edit for Valentine's Day gift ideas. Buying presents for your loved ones should be pretty simple. Look out for what they will use for a long time, something durable and reusable. Or you can simply go traditional by asking your loved ones what they would like as a present. Once that has been established it will be pretty easy to just get them what they requested for. One thing we must have in mind is that Valentine's Day is a day that should be filled with love, happiness, and a little bit of sober reflection. All the gifts I have featured for her can be purchased here Gift for him here. Wishing you all a Happy Valentine's Day Love Ivy.