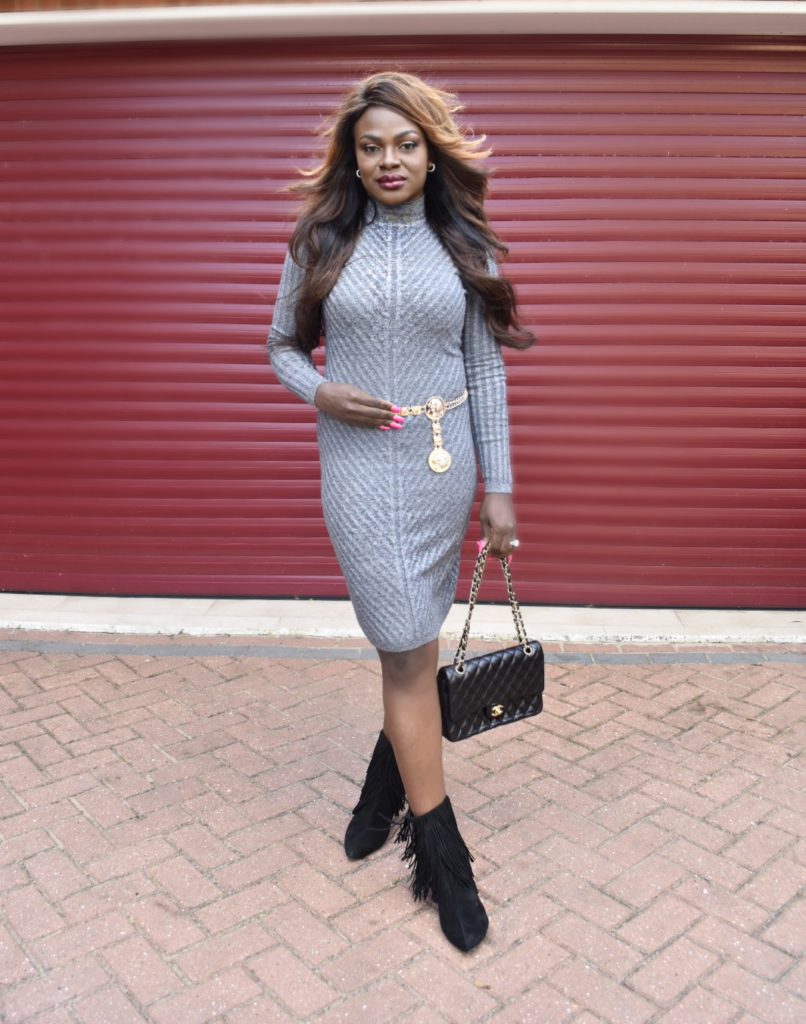 Sweater Dresses - A Trend Or What?
The sweater dresses trend is a trend that is not going away any sooner. A trend that keeps coming back every fall/winter season. The great thing about sweater dresses is that you can wear it in a thousand of ways, it comes in different designs, and styles, making it super easy to choose one for any occasion both for a casual look, office and weekends included. They're easy to style, to wear, to accessorise, to dress up or down. Put over a coat, and a pair of boots on those cold winter days and you're done!
The sweater dresses also sometimes called the knit dress was all over the runway for Fall. It has been that way for years now. This simply means that this trend is not going away ever! Of course sweaters of all sorts have made the look each year, but head to toe knits? Or layered knitted tops & cardigans are constantly trendy
.
The secret to pulling off the sweater dresses trend is to make sure you're wearing posh shoes, sexy heels, over the knee boots in patent, leather or suede. Sleek feet style! Add some rich-looking jewelry and a faux fur coat, a leather jacket, a classic trench, or just wear your sweater dresses as they are. Sweater dresses are very warm anyways!
There are those oversized chunky sweater dresses, that look like are 10 sizes up, but go amazing with classic stiletto pumps or thigh high boots. The short loose versions are great for going out to lunches and dinner and even dates. They look great with any shoe style and make a perfect effortless but polished look when paired with a boyfriend blazer. Or get that 70's vibe and pair them with a faux fur coat.
I have styled my sweater dress with a pair of Zara boots, a Chanel handbag, and obviously have let my hair have a bit of freedom. I also love the "I am chic, but I don't care" look that shows in this outfit. So have fun styling yours.