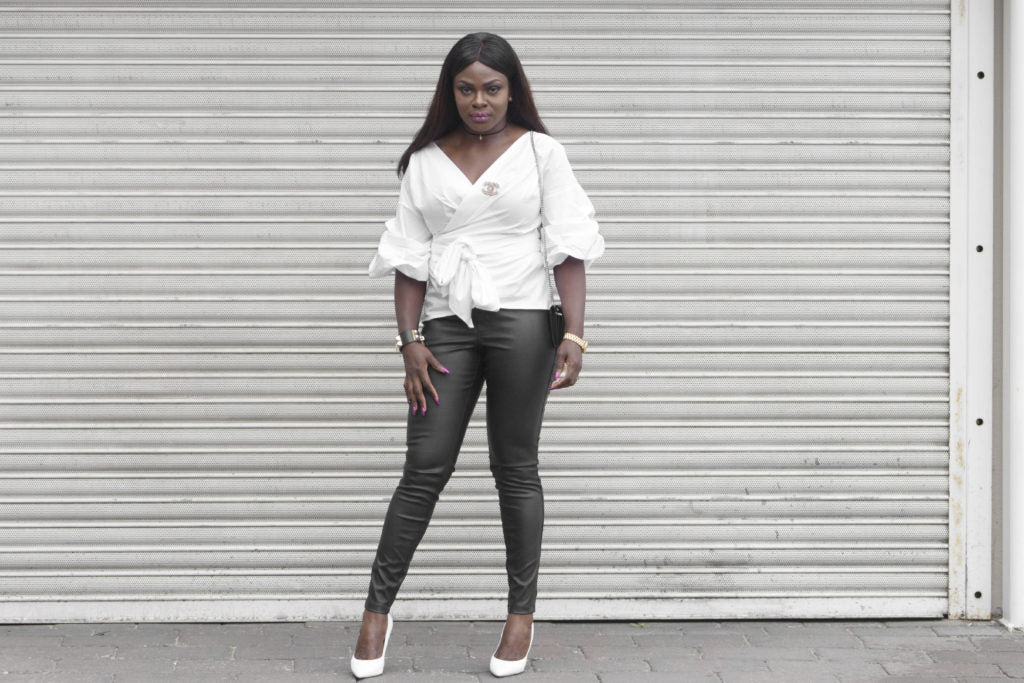 London Fashion Week Chronicles
I attended  my second show for  London Fashion Week yesterday, 18th September 2016. It was a presentation, and I love how bold and creative most pieces I saw were. If you are wondering what I wore for my first show, here it is.
For more of this outfit. Read my previous post here.
Now back to reality shall we! I started off to my first London Fashion Week schedule which was ''ADEL'INE LEE Spring Summer 2017, presentation. The collection is more like a back to school collection. The collection wasn't my style, but I love the creativity and the effort that was put in designing those gorgeous outfits. I know a lot of people who's style resonates with this collection. (If you're reading, remember to thank me later).
The collection was filled with colourful patterns, pleats, stripes.
I am wearing a  Pull and Bear Brown coat and styled my whole outfit around this coat to be honest. When I woke up that morning I had to change the outfit I styled a night before as the weather wasn't so nice.  Usually I preplan all of my outfits to be more organised and not  stress out about my outfits, although today was definitely not the case. I decided to ditch the outfit I had planned to wear , a dress with a trench coat since I didn't realize how cold  it will be that morning.  Anyways, last minute threw on this all black assemble and added a touch of colour with the coat and Valentino bag.  (similar here and here). I left the house at 10am that morning and was meant to attend one show even though I was invited for 3 shows. As luck would have it, I ended up attending the 3 presentations and got back home at 9.30 pm. It was very tiring but very fulfilling too. I met some amazing people and fashionistas at the London Fashion Week event. It was even more exciting when I met some people who follow me on Instagram. I felt so honored.
London Fashion Week is  so much fun this year, especially because you can now shop most runway outfits immediately online. One of the best presentations I attended was that of Helter . I also had the opportunity to meet the brains behind these gorgeous pieces. I would totally wear all their designs especially the shoes. (Drooling already).
That's the end to my London Fashion Week adventure this past weekend. I will keep you lovelies updated if I get to attend other shows or events this week. Have a great week my loves. XOXO IVY EKONG