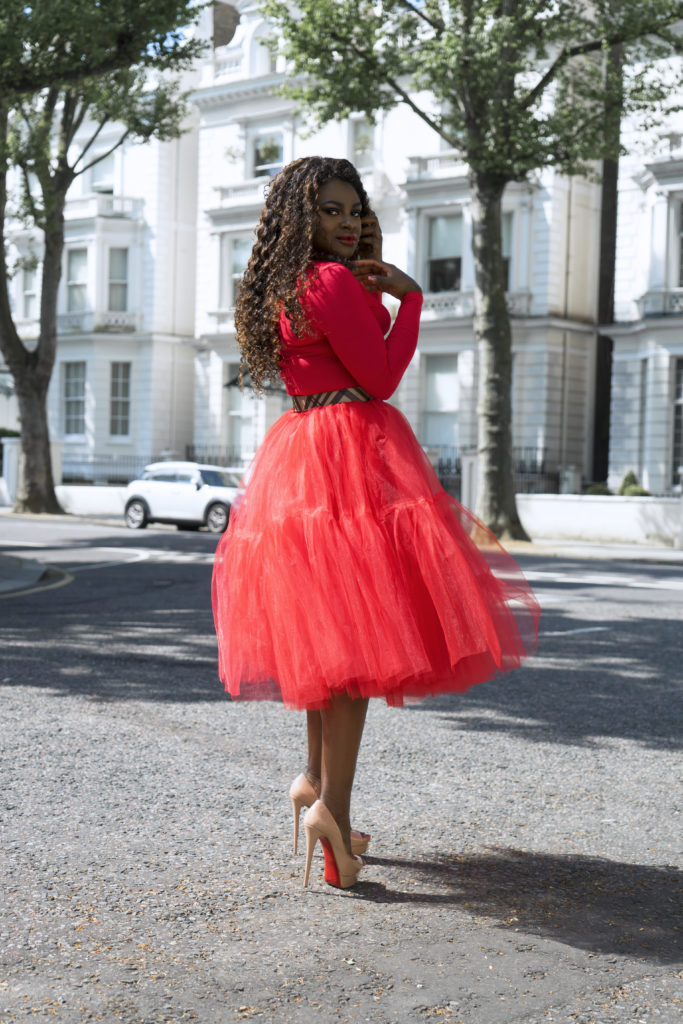 Ivy Ekong Fashion Clothing Label Launch
As most of you know I have been working on my clothing label for a few months now.
The initial plan was to launch last summer in August to be precise, but due to some reasons such as website that is taking ages to complete because I want it to be perfect, packaging, samples, etc, has caused some delays in the launch my clothing line. You guys know how much I want this. I live, eat, and breathe fashion. I don't think I can do anything else apart from being in this industry that comes with its bitter sweet challenges which I have gladly embraced. I want to encourage my followers and fans to slay and keeping slaying no matter your age, size, or background. Most items that we will be launching first are all ready and available to order except the technical part of things which we are still working on. This Tulle skirt is from Ivy Ekong Fashion collection. I wore it to church today and every single person who saw me wanted one. I really can't wait to show you guys what we've got. It's all fun, and girly designs which I know you'll will love. Thank you for being here always. You guys encourage me on a daily basis and make me even love what I do more.
This skirt is from Ivy Ekong Fashion collection launching soon, but avaible to pre-order. Shoes : Christian Louboutin from 
here
 and bag is Chanel. Have a great week you all. XOXO IVY EKONG.