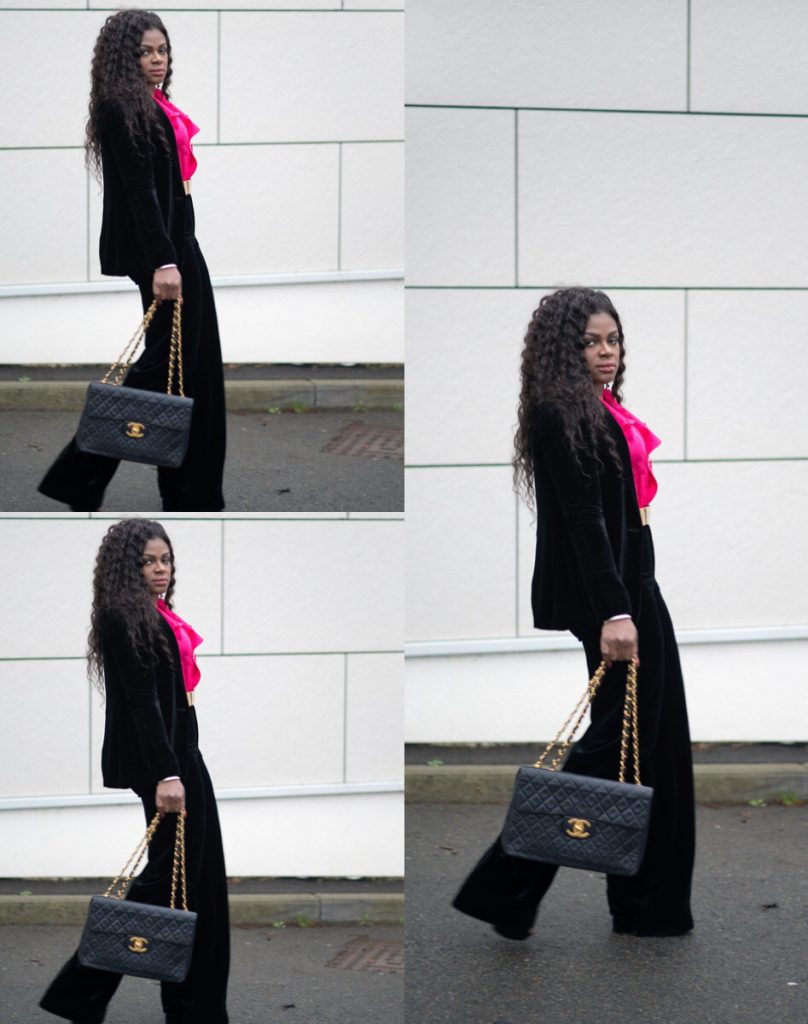 Instagram Ootd Moments Wearing Missguided, Balmain,
I have decided to start doing a recap of some of my past Instagram ootd fashion post here once every week. These post are mostly known as OOTD.  You will be able to shop those items directly and also we can talk more on the outfit. Twirl Like A Princess 

 
This week I will start with this outfit that was the most talked about on Instagram  and retweeted several times. I'm having a black and white moment in this Tulle skirt which I designed by myself. My top is actually a see through top from Missguided. If you notice I had to blur the boob area a bit as it was so so revealing. The girls were all out during the shoot if you know what I mean ?. But anyways, this look is still one of my best, no wonder you all loved it so much when I posted it on my Instagram page. White maxi tulle skirt ( similar 

here

) See through bodysuit (similar 

here

) Christian Louboutin heels ( 

here

) 

Lady In Black

 
 

 The lady in a black suit; there is nothing I love more than a good black suit. This look can take you from the office, to a nigh out, and even a very formal event. The versatility of a suit is amazing. Hence why this is also one of my favourite look. I wore this outfit to a baby christening and felt so good in it. I don't know if you guys can remember the collaboration H&M did with Balmain? My pink top is from that collaboration. I was lucky to get my hands on the two pieces I got as they were selling out very quickly. This top has stood the test of time. I love wearing it and styling it differently each  time. Black suit (similar 

here

) H&M x BALMAIN top ( similar 

here

)   

Winter Whites

 
Winter whites are one of my best ensembles. In fact,  I need to do another shoot in a similar outfit soon. There is nothing I love more than my winter whites!! For me, White will always be timeless, classic and chic. I love how an all white ensemble can make you look and feel during winter. Also you can wear an all white outfit all year round. It doesn't have to be winter only. I feel very clean and crisp in esembles such as this. It's unbelievable how much my style has evolved. Now I love taking photos in simples white tees,trousers,or a pair of jeans. Whereas  in the past that wasn't the case. Sometimes simplicity is just enough! White coat (similar 

here

) White trouser (similar 

here

 ) Chanel bag (

here

) 

Dubai Fashion

 
Taking it back to Dubai. I took this photo one afternoon in Dubai before heading out for dinner. This dress is super gorgeous I must confess. I feel the photo is not doing it justice. I felt like a princess in this delicate fabric made into a dress fit for a princess. No wonder Instagram had a moment with photo. This look will work for a red carpet event, dinner,  weddings, etc . Am not sure if it's sold out now but you can check here to see if it's still in stock. I have seen a few fashion bloggers and celebrities on Instagram wear this without anything underneath. Well oh well, am not that brave yet and felt more comfortable wearing an underwear beneath. Dress (shop 

here

) 

Colour Blocking 

 
One of my favourite looks from two years ago. I had a moment with this on Instagram as well. How time flies! Then, styles like this were very trendy and ill are . I felt like a princess in this dress. What I really liked about this outfit was the red pumps I styled it with. I know a lot of people would have wore a black pumps with this outfit but knowing how I love to push fashion, it just had to be a beautiful sexy red pumps. This dress is now sold out. Find similar ( 

here

). That's all for now. Next week I will do another recap of some of my Instagram ootd. Which is your best?