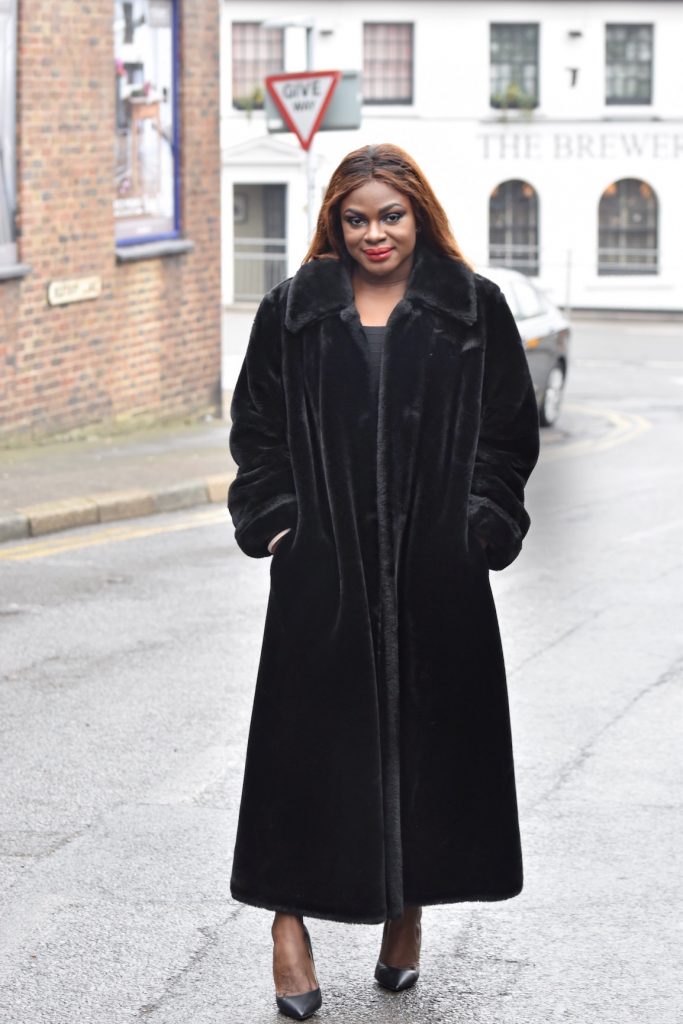 How To Style Your Oversized Fur Coat
One of the reasons I look forward to winter, apart from the cold of course! is being able to wear my oversized fur coat and style them how ever I want as well. As you guys would have already noticed, I love and breath fashion, and am always looking for ways to wear my oversized fur  coat with my outfit in a not so traditional way. You lots will agree with me that fur coats are elegant and screams luxury in every way, not to talk of oversize fur coat such as this. I am just realizing as I write this post that I have written quite a good number of post related to coats since this season. In case you missed some of those, check here for some inspo.
Now, let's talk about this oversized fur coat right here. I stumbled upon this coat in a vintage designer shop somewhere in London. The moment I set my eyes on it, I knew this baby was coming home with me. (call it love at first sight) When I tried it on, it was too large for me, but I went ahead and purchased it anyway simply because sometimes you love something so much you really don't care how small or large it is, or even the price tag. It turns out that oversized fur coat are the in thing right now. Unfortunately, it came with a high price tag too, but it was well worth it!!
I love the deep dark hue of this jacket.  The oversized feel is perfect for throwing it on over a sweater dress or a denim trouser. I purposely didn't want to pair an outfit with this coat, because I wanted you guys to be able to see how fabulous oversized fur coat is on its own. Hope I'm not the only one who has ever worn a coat with nothing underneath before. Oh well!!  (there's an underwear though). I also love these  pair of Christian Louboutin So Kate pumps I wore with this oversized fur coat. I wouldn't style this any other way. This look is sexy, sophisticated and yet sassy at the same time.
The lining and length of oversized fur coat can make it even warmer. Which will be a perfect coat to wear on a cold night out. I don't need to wait for a night out to wear mine. I have already worn this coat with loads of outfits, and yes you will see more of this fabulous oversized fur coat here. Just wait for it! Have a good week. IVY EKONG