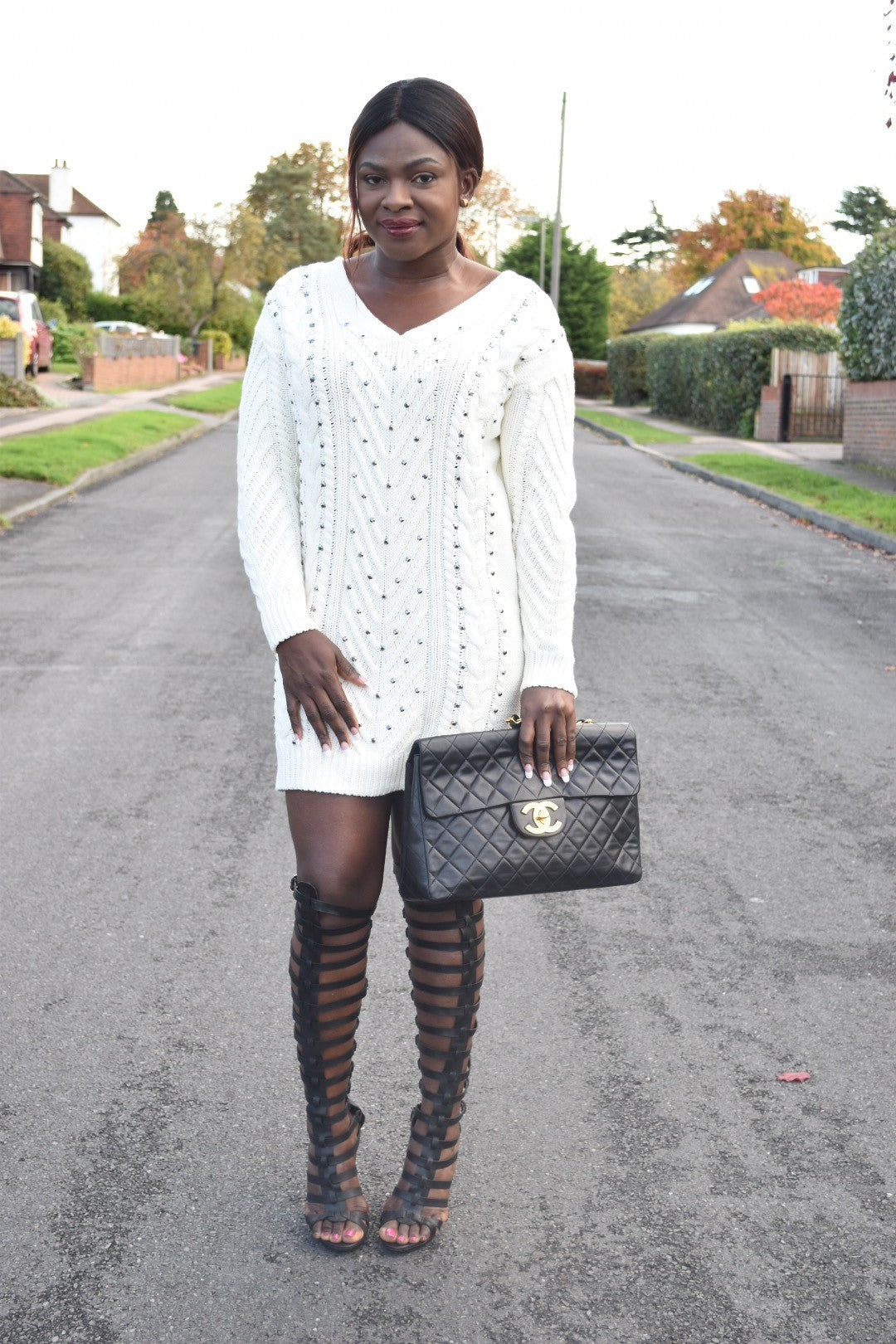 Fall Sweaters
Follow my blog with Bloglovin Top Tips on Wearing a Fall Sweater So the weather is getting cooler and there's a bite in the air most mornings and evening. For me, this means I have the urge to get my fall sweaters out of the cupboard and luxuriate in their warmth while still wanting to look good and keep my style. So here are some top tips on wearing a fall sweater and still being stylish. 
 Casual but stylish Most people automatically think that fall sweaters are a casual item that should be worn in dress down situations. And this is true for a lot of these sweaters, with their soft fall colours and chunky knits. But even the casual, dress down look can exude style. 
 Long length tunic style sweaters are a great option that will work with a range of looks. Consider a plain coloured tunic sweater paired with a maxi skirt featuring your favourite type of pattern and finished with a pair of ankle boots. These longer length tops also work perfectly with leggings or jeggings and knee high boots. 
 Perfect match Normal length sweaters come in so many styles that there's no end to range of outfits you can make with them. look in any of the black fashion magazines in London and you will see a celebrity with a sweater on, looking just as stylish as they do any other time of the year. 
 Choosing the right sweater for both your style and the occasion is the key! Lots of the recent catwalk shows also features sweaters. There were plain ones with loose style pants as well as colorblock styles with plain short skirts and even striped sweaters with leather skirts. But one of the perfect matches for the top has to be jeans. 
   Whether jeans to you mean skinny jeans, boyfriend styles, destroyed looks or any of the other variations, celebrities show that jeans and jumpers are still best friends. Add in a scarf or a piece of jewellery and the outfit suddenly can be a little dressier. For the Boho inspired ladies, the open sweater with a top and shorts is another perfect match. Long length, almost to the ankles, these sweaters can be plain coloured or patterned and combine the practicality of keeping you warm with that essential Boho style.
Dressy sweaters The idea of dressy fall sweaters may seem a little odd but it is surprisingly easy to do, just look at my picture! Here I have taken my favourite fall jumper and paired it with very stylish strappy boots and my favourite handbag. The result is very much in my style, classy and suitable for any occasion. 
 After all, sweaters don't have to be just functional – they can have all the glitzy and glamour that an African fashion blog would love! Think metallic threads in place of cotton, beaded accents or any of the other features that might fit your style. Or you can opt for the simple black sweater that you can add your favourite layered necklace or statement jewellery set with and the sweater will simply back them up beautifully. Love Ivy