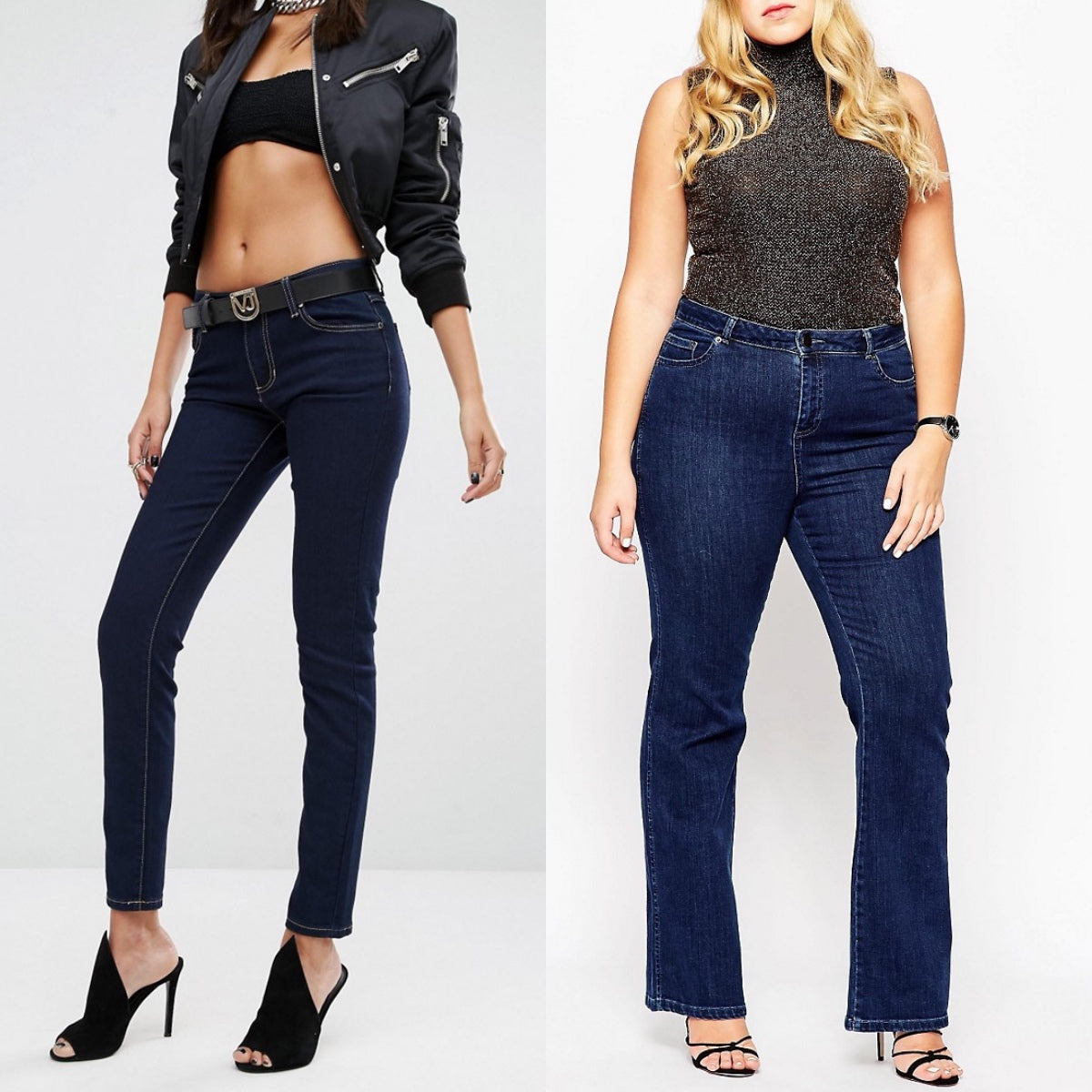 DENIM SHOPPING MADE EASY
Denim is an essential part of almost any wardrobe, but that doesn't mean jean shopping is easy and effortless. Shopping for new jeans can be frustrating and confusing. After all, there are so many cuts, colors, and washes to choose from that finding the perfect pair when shopping may seem downright impossible. However, you can make the process a little easier by these useful tips which I apply personally when wearing a denim outfit.
Arguably the most popular cut in modern fashion, skinny jeans are fitted from the hip all the way down to the ankle. Most skinny jeans are made from a mix of cotton and spandex or elastane. This enable the fabric stretches more than typical denim. Pants with a higher spandex content are often referred to as "jeggings." Which the likes of Jennifer Lopez, Beyonce, and other Celebrities and fashion bloggers have been spotted wearing lately. The good news? Skinny jeans look awesome on everyone! Try options with different spandex content for a tighter or looser fit, depending on how much you want to highlight curves. There is also the mummy jeans which is very comfortable yet extremely stylish. This cut gives you even more calf room—typically enough that you can comfortably fit a boot underneath. Bootcut jeans are a good option if you're trying to downplay your curves, as the cut falls straight down from the thigh.
It's also important to understand the different "rises" of jeans. High-waisted jeans, also called high-rise jeans, come up to your true waist, often landing somewhere around your belly button. This fit is a good option if you're trying to take attention away from your stomach and emphasize your waist. High-waisted jeans are also a great choice if you want to wear a crop top without showing too much skin! They also look very lovely with pumps. Just the way the colour of a dress matters and can help accentuate your curves, so does the colour of your jeans. Are they a solid color? Do they have some sort of fading or pattern? Here are the most common denim colours that anyone can pretty much Pull off.
Dark wash jeans are extremely dark blue, as they've been highly saturated with dye. They're great for a more professional look, but be sure to wash them before wearing, otherwise the dye may rub off on your skin or clothes. They are usually fabulous when paired with a white top or shirt for work, and casual coloured tops for casual outings.
Light washed denim , it's been processed to remove most of the dye from the fabric. These jeans will be a light pale blue (like in the picture above). Mid-wash jean washes fall on a spectrum, and mid-wash jeans can be any color in between dark and light wash. There is also the Stone washed jeans which is typically faded around the thighs and butt, as if they'd be worn for years. Sort of like a vintage jean. Acid wash manufacturers use chlorine to create a random, splotchy pattern on the jeans. It makes for a very punk rock aesthetic! Whatever style or colour of denim you decide to splurge on, the most important thing is to wear it with confidence because your confidence makes an outfit. You should feel comfortable walking into Levi's and asking for bootcut, low-rise jeans in a dark wash. Knowing exactly what you want—and what looks good on you—will make jean shopping a much more enjoyable experience! Featured denims can be purchased here Enjoy shopping lovelies