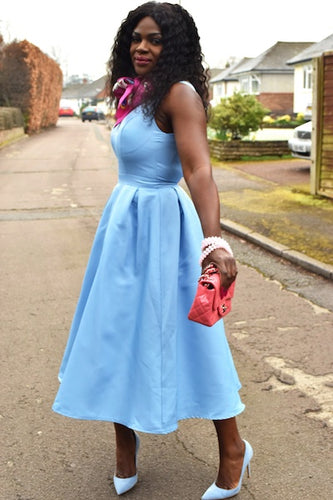 ChiChi London Dress- Perfect For A Bridesmaid
Hello lovelies, I just couldn't wait to show you dolls this dress. Anyone who frequently visits this blog and my social media pages knows that I am a fan of chichi London dresses. They are feminine with a bit of a romantic flare to them.
I also love ChiChi London dresses because they can be worn on many occasions. They are perfect for dinner parties, proms, weddings, I could go on and on... Doing this collaboration with ChiChi London was a pleasure because their dresses suits my personal style.
It's been a tough few days for me due to the passing of my dad ( God Rest His Soul). Photographing this dress actually brought a smile to my face after so many days of tears and mourning. I am moving on to do great things, because that's what He would have wanted.
Now back to the topic, It's the season of weddings and am actually styling a few weddings this season, reason why I just had to do this post. If you are looking for a perfect bridesmaid dress, then look no further. This Aqua blue dress is perfect for any bridesmaids. The colour is a mild blue which will suit most skin-tones, the length of the dress is below the knees, and better still the cut at the back is perfection. What more could a bride want for her bridesmaids.
There are so many other styles here chichiclothing.comthat you can chose from. Trust me, you will be spoiled for choice. Now let's talk about shooting this dress ! OMG! Is anyone enjoying this cold weather in London? I certainly am not anymore. I wish I can open my eyes to summer already! Shooting this dress in the cold was a bit of a challenge, and I learnt that's one of the challenges most Fashion Bloggers in London faces. Trust me! I braved the cold and went all out. I styled my gorgeous ChiChi London dress with a blue Gianvito Rossi pumps. I added a bit of colour with a Moschino scarf, and a pink Chanel bag. When I couldn't stand the cold any longer, I threw on a light pink Zara leather jacket. For a bridesmaid, you will have to pass on the scarf, but certainly not on the pumps. Pumps are a best fit for flare dresses such as this. They elongate your legs and give your outfit a bit of an artistic structure. Pull your hair backwards or in a bun to achieve a bridal look.
ChiChi London surely is a great brand,I have up to ten pieces of their collection in my wardrobe which I have collected over the period of one year, and having an opportunity to collaborate with such an amazing brand was just perfect. I can't fault their collection for any reason. You can also shop their dresses on Asos which is absolutely convenient. ChiChi London offers a wide range of occasion wear, colours, and sizes. In other words, there is something for everyone. I love these dresses too : http://www.chichiclothing.com/dresses/ Lots of Love, Ivy