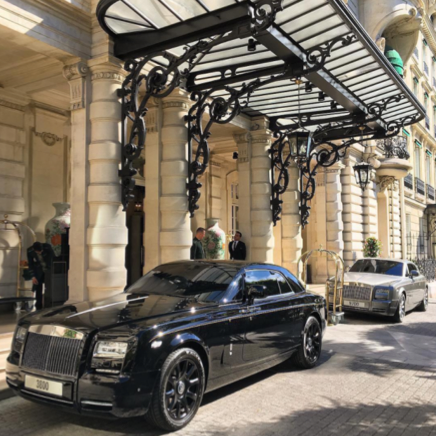 Cars - Top 5 Super Cars That Londoners Are Driving Now
When in London, it is hard not to notice all the luxury exotic cars driving around the streets and parked outside prestigious shops. Many of London's supercars are shipped up from the Persian Gulf, Qatar Airways is one of the main airlines that ship luxury cars from Doha to Heathrow. London is the best location in England for spotting these cars, especially the wealthiest areas such as Mayfair and Soho. I have put together a list of the top 5 super cars that Londoners are driving now.
Mercedes-Benz G63 Also known as the G-Wagon, the Mercedez-Benz G63 is one of the most popular luxury cars of the moment and are seen all around London, much custom made with exclusive features. The trend for owning the G-Wagon has been inspired by the many celebrities seen driving them, the Kardashians specifically. Kylie Jenner herself owns an outstanding 3 of these models, one in the popular all-matte black. If you want to get noticed and make a bold statement then this is the car for you. With a 0-60 speed of 5.4 seconds it is a fast and reliable sports utility vehicle that holds a badass reputation.
@KylieJenner Instagram
Lamborghini Aventador The latest model by the superior sports and supercar Italian manufacturer; Lamborghini. The Aventador has been spotted all over the most affluent areas of London, it is a flashy vehicle great for making an entrance with its roaring engine, you will be heard from 5 streets down. Lamborghinis are known for manufacturing their signature fast and sleek luxury supercars, with the Aventador achieving a staggering 0-60 speed in 2.9 seconds, making it one of the fastest cars on the market. This model features scissor doors which are adorned by all supercar enthusiasts and great for putting on a show.
Custom Lamborghini Aventador. Instagram: @supercarsoflondon
Rolls Royce Wraith The Wraith is the most powerful car in Rolls Royce history and is the closest vehicle in their range to a supercar. With its outstanding performance and bossy look, the British car manufacturer has sold thousands since production and the majority to London clientele. With a 0-60 speed of 4.5 seconds, it isn't the fastest supercar on my list however that is due to its bulky, mean appearance. The Wraith also features suicide doors, ostrich leather seats and a twin-turbo V-12 engine marking its intent, the classic comfortable interior of this car along with its superior name are what attract customers looking for luxury. Another popular model from the prestigious Rolls Royce is the Phantom; however I had to choose the wraith due to its breath-taking sleek looks.
Rolls Royce Wraith in Qatar. Instagram: @t.q
Bentley Continental GT Bentley is another British luxury car manufacturer, known for its prestigious models significantly popular in London. It is a classy and executive car driven by only the most high-earning Londoners. It comes with an option of a coupe or convertible body style, built for speed, class and comfort; it maintains a supreme reputation. I love this model with a jet black exterior and stylish red interior, also a gun-metal grey outer is a popular choice. "The Wraith isn't the best-driving car in the world, but driving it will make you feel the best in the world."
Bentley Continental GT, London. https://www.youtube.com/watch?v=vGIjvogD9Ow
Tesla Model S I couldn't complete my top 5 supercar countdown without adding the super modern new technology of the electric car. Within its sector, leading manufacturer Tesla is a very popular choice for modern-day Londoners as it is considered extremely eco-friendly as it lacks the need for petrol, also making it very affordable in the long-run in comparison to the other cars on my list. However it doesn't lack speed with an impressive 0-60 speed of 2.7 seconds it is the fastest supercar on my countdown. Armed with 4 wheel drive and scissor doors, the Tesla Model S takes a mere 1.75 hours to fully charge. They're so popular in London that there are now charging points in most car parks and motorway service stations, the streets of London are also scattered with charging ports specifically for these cars and are of course free to use as provided by Tesla. I feel automatics are the future of automobiles, especially for city life.
Tesla Model S. Instagram: @TeslaMotors I hope you enjoyed this post and learnt something new; I would love to hear of your favourite supercars of the moment. As always thank you for reading and I wish you a prosperous week! Article researched and written by Martha for Ivy Ekong Fashion Blog. Love Ivy