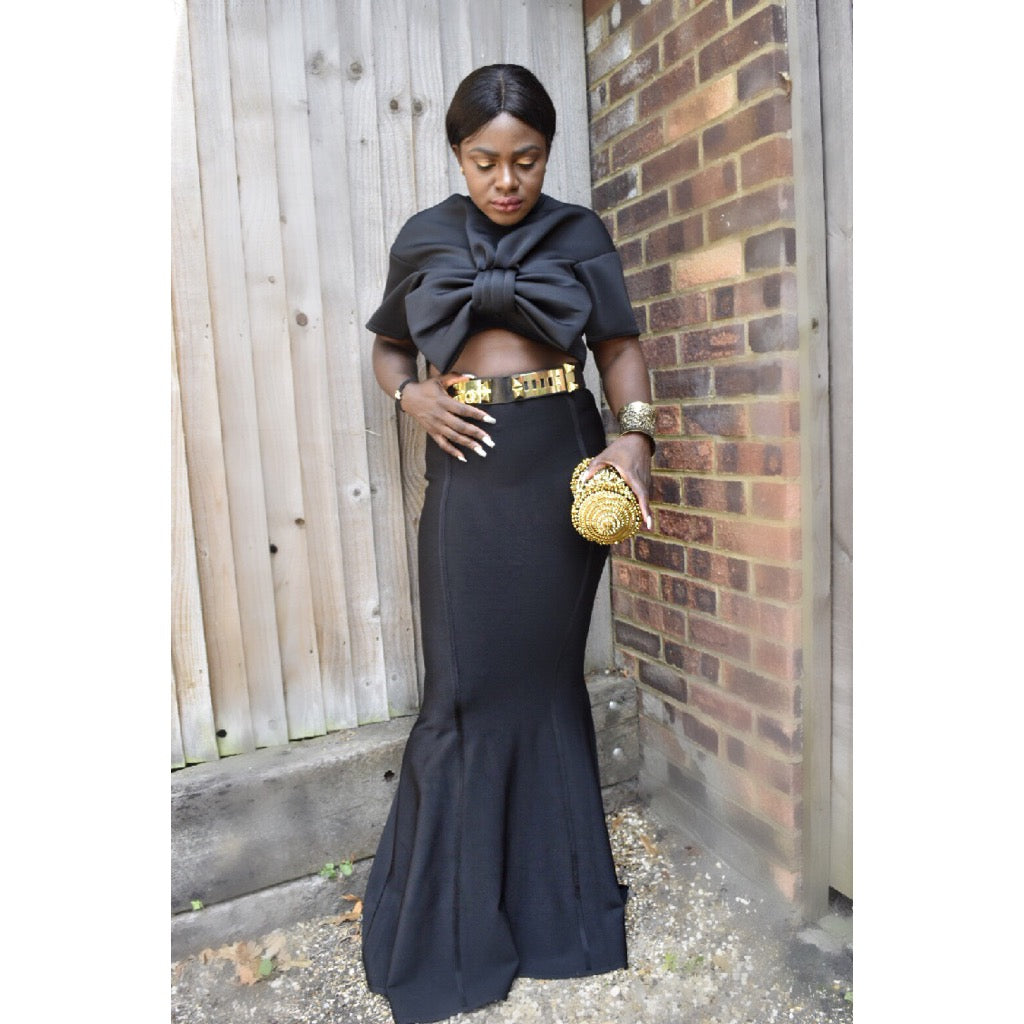 Belts : How Important are waist belts to an outfit?
There is generally no better ally for a girl than a great belt, since the waist is invariably always good to highlight -- nothing accomplishes this more effectively than a waist-cinching wrap. And in this age of the voluminous top, it's the best means for tackling all that extra fabric, too, which generally drowns a lot of girls' figures." "Lauren Conrad"
Do you wear belts? Since most pants and skirts are fitted to our frame, wearing one is now often more a style choice than a practical choice. And therefore is not the easiest accessory to master. On what outfit should I wear a belt? Can a belt help my look be more stylish? What kind of belt would suit be best and where should I wear it? I love nothing more than the femininity wearing a waist belt gives. So wether it be worn inside belt loops or at my natural waist, belts are a great accessory and an absolute must-have in a woman's closet.
Types of Belts But there are more to belts than just colors and styles. There is a definite distinction between three basic width categories: (1) skinny belts, which are 1 inch or thinner, (2) medium belts which are 1.5 inches or thicker, and (3) wide belts, which are anything larger than 3 inches, according to Katherine Power and Hillary Kerr's first book, WHO WHAT WEAR: "Skinny belts are best worn cinched over really lightweight pieces -- like a dress, cardigan, or a combination of the two. Thin fabrics are key here, so if you have a delicate item, like a long blouse worn with pants or a skirt, go for an equally svelte (slender) belt at your natural waist. Medium-width belts are definitely the most versatile option of the three styles. You can wear them traditionally looped through jeans or trousers or low-slung to rein in a loose dress or tunic. Since you need it to fit at both the mid-waist and on the hips, I would suggest buying a slightly bigger size that accommodates both." The basic idea is that the lighter and more delicate the fabric of your outfit choice is the better it is to be paired with a skinny belt. And in comparison, with thicker fabric, like in a sweater dress for example, opt for a medium or wide belt.
Here are my tips to help you be stylish with a belt 1. When and why should I belt my outfit? a. To shape up your outfit The belt will underline a narrow point on your figure. Therefore it will make you look your best worn with something that is larger than itself, either on top, on the bottom or on both. If you wear it with an integral bodycon outfit, the belt will become the larger point of your outfit, which is often not a good match. Either around your waist aka at the narrowest point of your bust (and not below, or you'll look larger than you really are) Or on your hips, aka on the hip bone. What will look best on you depends on your body shape. – High slung belt If you have a defined waist, and especially if you have an hourglass figure, a belt will emphasize this narrow point.
2. Girl with curves If you have hips and boobs and a very tiny waist, then you should definitely put a belt on it. If your waist is not thinner than the rest of your bust, it is better not to underline it. If you have short legs, wearing your belt higher will elongate them. Low slung belts are a good option to structure your figure if you have no defined waist. Women that have a defined waist can also use that style, but those who have significantly large hips should avoid it. If you are short waisted, this is also a clever way to elongate your torso.
3. What kind of belt should I choose? As seen it the first point, there are many different belt styles. They all give your outfit a different allure. Depending on your bodytype, some will suit you better than others. – Thin belt (finger large) Perfect for high slung style. If your waist is only slightly defined, use a thin belt on a fluid outfit to create the illusion of a thin waist. In that case, a belt of the same/color, fabric as the outfit is a good option because it doesn't make your waist become a focal point. They look more modern when worn higher just like I have in this photo. If you wear them low slung, the result will be very seventies (even though I like the seventies). Only try large belts worn high if your waist is super thin. You can go for solid fabrics such as leather or go for fluid ones in the Japanese obi/style.
Belts are another great and inexpensive accessory worth investing in. Almost all clothing stores sell them and in various styles, sizes, and colors. But do be careful of quality. Belts come on and off as often as you change your clothes so keep that in mind when you make your purchase. I usually opt for leather belts because they're the most durable and sturdiest material out there. So if you must buy one that's made of synthetic material, please make sure that it's one that won't snap or tear off after a couple of wears. Outfit details: top is from Asos Belt is : Hermes Skirt is : Houseofcb Bag is from @iamjenniferiere (Instagram) Till my next post, happy belting !